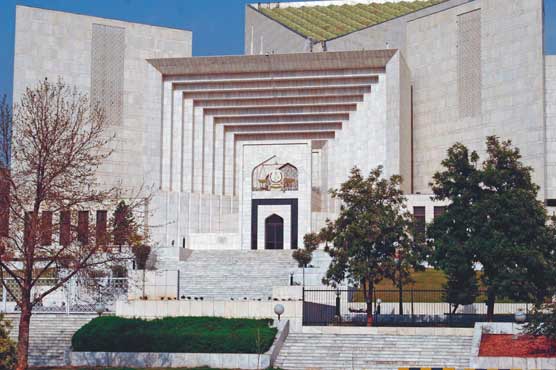 LAHORE (Dunya News) - Protesters on Thursday filed a review petition against the Supreme Court verdict that overturned the death sentence of Asia Bibi, a Christian woman who was convicted for blasphemy in 2010.
The peition, filed in the Supreme Court's Lahore Registry, argued that Asia Bibi had confessed to her crime during interrogation. It also asked the apex court to review its decision and place her name on the Exit Control List (ECL).
Information Minister Fawad Chaudhry earlier reiterated Prime Minister Imran Khan's call for calm as the protests against the verdict entered second day.
Fawad appealed to the agitators to end the protests, urging them not to harm public properties and lives. He said violence was never an option but stressed the government would have to "use tough measures if the state's writ is at stake".
https://dunyanews.tv/en/Pakistan/464739-Review-petition-against-Asia-Bibi-acquittal-filed-in-SC